Aircraft Values News was created in 1992 to provide independent and informed advice regarding current and future aircraft values, and the factors that affect them, to the air transport community. AVN's core activity is the provision of expert commentary on current and future market values and lease rates. AVN seeks to interpret and analyze current events, enabling readers to more accurately anticipate future market trends.
AVN expertise centers on an appreciation that aircraft are a commodity, subject to vagaries of supply and demand. AVN's subscribers comprise decision makers at financial institutions, aircraft lessors and airlines.
About the editor: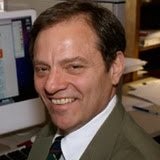 John Persinos is editor-in-chief of Aircraft Value News. He has a long history with parent corporation Access Intelligence. He previously worked as editor-in-chief of Rotor & Wing magazine and the publisher of AviationToday.com.
John Persinos also is the editorial director of Investing Daily, published by Capitol Information Group. In a career that has spanned more than 40 years, John has decades of experience in the aerospace, financial, and political realms. He has worked as a staff editor at Inc. and Venture magazines, and written for Kiplinger's, Street Authority, Investing Answers, and TheStreet.com, to name a few.
John also has experience with the inner-workings of Capitol Hill, serving as a press secretary to then-U.S. Rep. Byron Dorgan (D-ND). John started his career as a daily newspaperman with The Orlando Sentinel.
John holds undergraduate and graduate degrees from Boston University. He also completed the Davenport Fellowship in Business and Economics Reporting at the University of Missouri (Columbia). John is married, with a daughter and two grandsons.